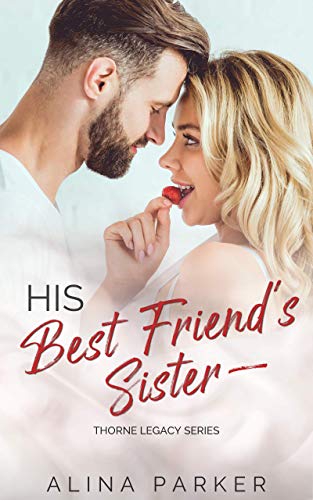 "This was a great book! The story line flowed, the characters had chemistry, and it was a fun read! Even when I cried a bit." – Book Lady Teri

"This was a great book. It had everything; background, emotion, love. I enjoyed this book a lot." – Vedika Sheth

"What a great read this was. I had a very hard time putting this book down and finished it within one day. The characters were so relatable and could be your typical family" – Coastine Mom

"This author has a talent for building a character so her readers really get a sense of a 3-dimensional person who has a past, present and future. The love connection between Nate and Zoe was very believable. I do not get that feeling from a lot of "romance" books." – Texas Bookworm
If my over-protective brother asks, don't tell him I slept with his billionaire best friend and don't even mention that I might have gotten pregnant while doing it…
My brother thinks that Nate is exactly the kind of guy that I should stay away from, even though he is his best friend. Nate is a total womanizer, he goes through women like underwear.
I had a silly little girlhood crush on him that died long ago. 10 years later, he's back in town for a company he bought. My brother convinces me to take an internship at Nate's new company to complete my course.
He's an uptight control freak who lives in suits and ties.
I'm a wild child― totally not his type.
And I am not looking for romance.
Like Nate, I am so over relationships.
I took on a foolish mission to get him to "loosen up". I wanted him to enjoy life.
I tried to keep my distance, but his toe-curling O's… are irresistible.
I know! Sleeping with him is completely wrong but it felt so right…
If my brother finds out, he is going to kill us both!
Will we be able to hide our secret affair now that we were expecting the unexpected?
If you love a captivating forbidden billionaire romance full of passion, promise, and a touch of the feels, then scroll up and 1-Click Now! This story has just the right amount of scorching heat, emotion, and drama. With no cliffhangers and of course a happily ever after! Read as part of this series or as a stand-alone book.